Super Lustrous Caramel Glacé 103
15%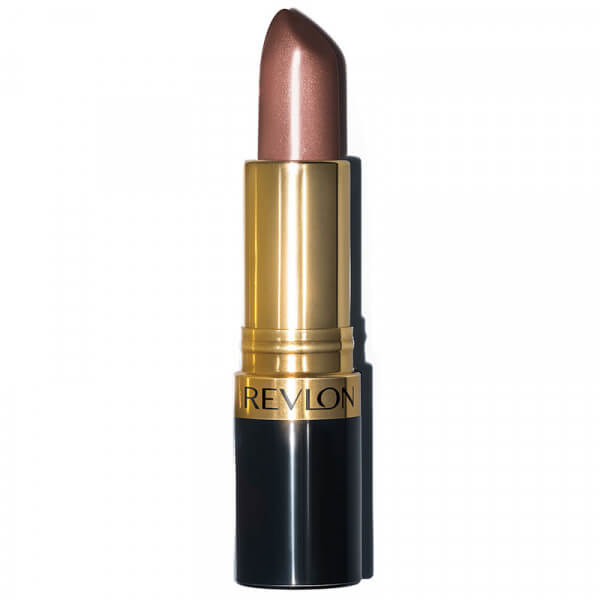 Price incl. VAT plus shipping costs
Contents: 4.2 g
Item number: SW22656
Available now 1–2 days (A-Post)
Super Lustrous Caramel Glacé 103 The slightly glittery brown Revlon Super Lustrous Lipstick...
more
Super Lustrous Caramel Glacé 103
The slightly glittery brown Revlon Super Lustrous Lipstick in Caramel Glacé 103 looks adorable on every woman's lips. The glitter effect makes your lips look even more radiant and smooth. The surprise effect of this lipstick is incredible. If you look at the outside of the lipstick, it doesn't look so spectacular. But if you look more closely at the product, the caramel glacé colour will amaze you. The subtle brown with a touch of glitter will seem like a fairy tale. The advantage of Revlon lipstick is that it moisturizes your lips sufficiently so they don't look so dry.
Advantages
Smooth lips
Vitamin-rich substances for the lips
Optimal moisturizing
Perfume-free
Long lasting gloss and colour
Lipstick for soothing hydration
Voluminous appearance of your lips
Skin type
Our Revlon lipstick is ideal for all skin types. Ready with dry lips. Caramel Glacé 103 is a moisturizing lipstick, so your lips always get enough moisture. Are you the type of woman who likes rather plain lipsticks? Lipsticks that don't stand out? Then our Revlon Caramel Glacé 103 is the perfect product for you.
Application
Basically all women know how to apply lipstick. With the right lip liner your lips will look more voluminous. With our Revlon lipstick you will be the eye-catcher of the day.
Problem
Do you like elegant colours that you can apply every day? Lipsticks that won't make your lips dry out? Then we recommend our new Revlon Super Lustrous Caramel Glaé 103 lipstick. With this eye-catcher you can do nothing wrong.
Tip
Would you like to conquer the beauty world with our Caramel Glacé 107? Then order your lipstick today. This product makes your lips look more noble and voluminous. With our new Super Lustrous Carmale Glacé 103 you are always fashionable on the go and care for your lips at the same time. Each colour can be combined with a specific look, be it casual or elegant.
| | |
| --- | --- |
| Brands: | Revlon |
| Product type: | Lipstick |
| Skin type: | alle Hauttypen |
| Target audience: | ladies |
Links related to "Super Lustrous Caramel Glacé 103"
Customer review for click&care: Super Lustrous Caramel Glacé 103