Neuro Care - HeatCTRL Shampoo - 272 ml

P

for Points
10%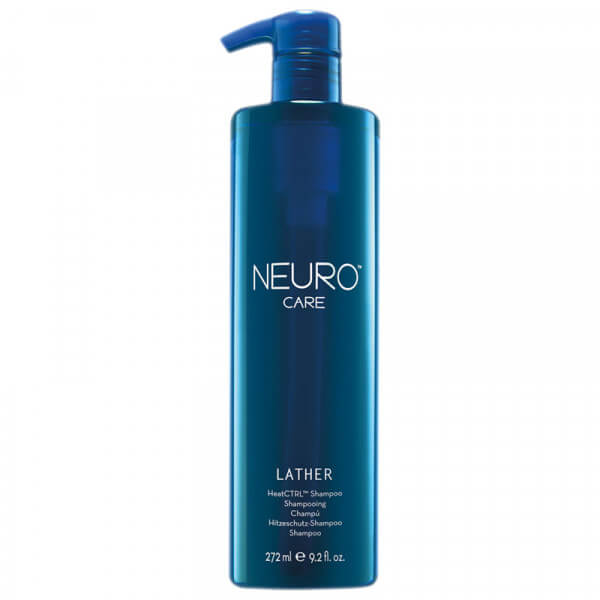 Price incl. VAT plus shipping costs
Basic price: CHF10.88 / 100 ml
Contents: 272 ml
Item number: SW20321
Available now 1–2 days (A-Post)
HeatCTRL Shampoo - protect hair before damage occurs Whether you straighten your hair or...
more
HeatCTRL Shampoo - protect hair before damage occurs
Whether you straighten your hair or blow-dry it or simply need a curler. In all cases you should wash your hair with the Neuro Lather HeatCTRL shampoo. The reason is very simple: The HeatCTRL shampoo cleans your hair that is stressed by heat and removes dirt as well as product residues gently and reliably. Therefore this shampoo is the best basis for styling your hair with a heat styling tool like a curler. Because it protects your hair from the heat without you having to do without straightening, blow-drying or other things. And if your hair is already damaged by the heat, Neuro's Lather Shampoo will regenerate, clean and condition it so that it shines again.
Advantages
HeatCTRL technology
Protects the colour in your hair
Cares for your hair from the roots to the ends
Cleanses the hair and removes dirt and residues
Hair type
HeatCTRL Shampoo is suitable for all hair types, but has been specially formulated for heat damaged or damaged hair.
Problem
You have heat-stressed hair that should be shiny and smooth? You use heat styling tools often, even daily, that damage or dry out your hair? Your hair should be protected from the heat of the blow dryer? Then stop thinking about it and buy Neuro Lather HeatCTRL Shampoo right now. This shampoo works greater wonders than the lamp from Aladdin. It protects your hair from the effects of heat, removes dirt and product residues and provides an ideal basis for styling with heat styling tools. So you don't need a magic lamp for healthy and beautiful hair.
Application
Massage a small amount of shampoo into damp hair, let it work for a few minutes and then rinse well. For better effect, use Neuro Rinse HeatCTRL Conditioner after washing. To give your hair the best possible protection.
Composition
The Neuro products are all made without animal testing.
Tip
If you are one of those who still blow-dry your hair after washing it, we recommend using Neuro Prime HeatCTRL Blowout Primer. It specifically protects your hair from the heat effects of a blow dryer. After all, your hair should remain healthy and strong.
| | |
| --- | --- |
| Brands: | Neuro |
| Product type: | shampoo |
| Requirements: | colour protection, heat protection, texture, structure |
| Hair type: | Chemically treated hair, coloured, dyed hair, damaged hair, normal hair |
Links related to "Neuro Care - HeatCTRL Shampoo - 272 ml"
Customer review for click&care: Neuro Care - HeatCTRL Shampoo - 272 ml