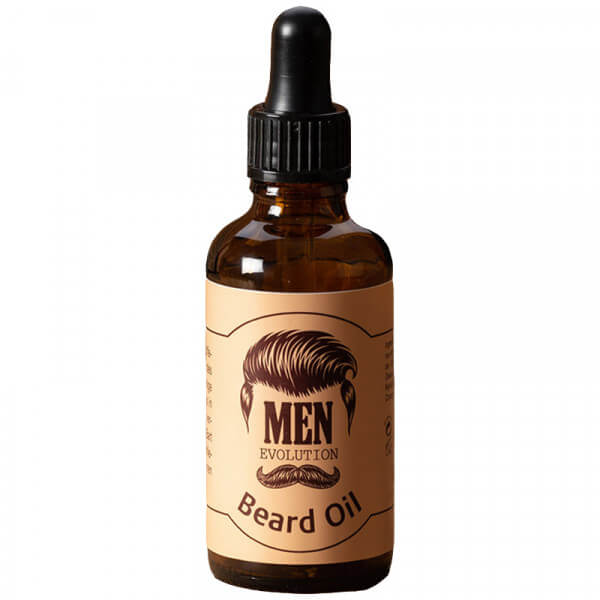 Price incl. VAT plus shipping costs
Basic price: CHF56.00 / 100 ml
Contents: 50 ml
Item number: SW22638
Available now 1–2 days (A-Post)
Beard Oil - 50ml Beard Oil from MEN Evolution is a caring and extremely strengthening...
more
Beard Oil - 50ml
Beard Oil from MEN Evolution is a caring and extremely strengthening beard oil. It nourishes your beard hair intensively and ensures a wonderful and smooth result. The Beard Oil contains important ingredients which nourish your beard with a lot of moisture. Therefore this unique oil can tame even the roughest beard. The product ensures that your beard and the skin underneath it does not dry out. So you will be able to achieve a crowning finish with the beard oil after shaving. The pleasant scent of this oil will accompany you every day and leaves a distinctive but very pleasant scent.
Advantages
Comprehensive
Moisture
Daily applicable
Pleasant fragrance
Ideal for men
Combinability
Hair type
The smooth oil of MEN Evolution is suitable for all hair types. It cares for every beard and ensures a smooth and pleasant result.
Application
You can apply a desired amount of the oil to your palms and rub it in. Then massage the product into the beard until the oil has completely absorbed into the beard. Afterwards you can comb or brush your beard and style it as usual.
Problem
Have you been looking for a rich beard oil for a long time to give your hair a smooth and supple structure? With this moisturizing oil, your beard will feel extremely soft after the first application.
Composition
The Beard Oil by MEN Evolution is composed of rich oils that give your beard intensive care.
Tip
Enhance your grooming routine with other products from the MEN Evolution line and refine your look. Find more products at clickandcare.ch and let us pamper you.
Links related to "Beard Oil – 50ml"
Customer review for click&care: Beard Oil – 50ml