Revlon Anti-Pollution Micellar Cleanser - 250ml
30%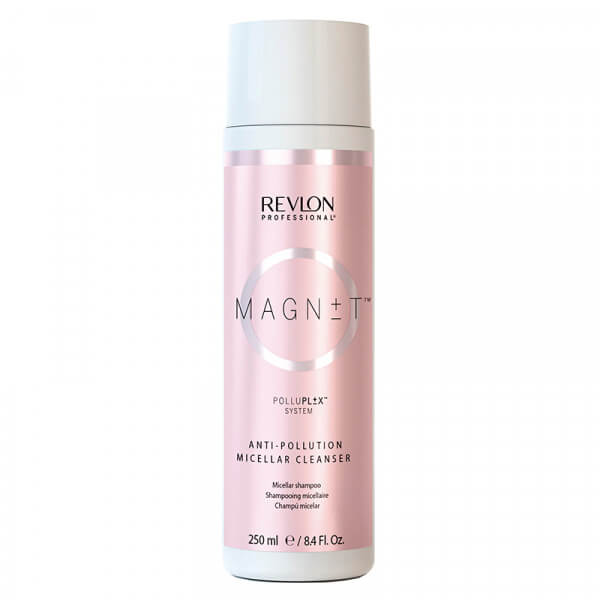 Price incl. VAT plus shipping costs
Basic price: CHF7.00 / 100 ml
Contents: 250 ml
Item number: SW21377
Available now 1–2 days (A-Post)
Revlon Anti-Pollution Micellar Cleanser - 250ml The Revlon Professional Anti-Pollution...
more
Revlon Anti-Pollution Micellar Cleanser - 250ml
The Revlon Professional Anti-Pollution Micellar Cleanser is a must-have for your grooming routine. It offers you an all-round service, from care to deep cleaning. Its innovative Polluplex system makes it stand out. The high-quality active ingredients clean, care and protect your hair after the first application.
Advantages
Removes impurities from hair and scalp
Protects hair from harmful environmental influences
Easy to use
Makes combing easier
Regenerates hair fibres
Hair type
Suitable for all hair types. But especially for dyed and bleached hair, because of the acidic pH-value the colour can be sealed perfectly. So you can enjoy your hair colour automatically longer. A radiant and long-lasting coloration is guaranteed with this care line.
Problem definition
Does stressed and weak hair bother you? Do you want to offer your hair the best possible protection? Are you tired of having to re-dye your hair after a short time? Revlon Professional has developed your solution with the Anti-Pollution Mickey Shampoo. The multi-functional shampoo works with the Polluplex system, which is a combination of various high-quality protective ingredients. The hair is freed from any impurities and is optimally prepared for the daily strains.
Compilation
The Polluplex system is based on three main components:
The chelating agent that prevents the accumulation and deposition of metals and minerals.
The Moringa extract, which inhibits the formation of free radicals.
And the menthol, which has a fresh and calming effect. This guarantees a perfect finish.
With all these high-quality ingredients, the micelle shampoo has succeeded in gently cleaning the hair as well as the scalp and maintaining the hair colour.
Application
Massage into damp hair and then rinse thoroughly with lukewarm water.
Tip
To achieve the best possible results, the shampoo should be used regularly. The micelle shampoo is available in two sizes, 250ml and 1000ml. The Revlon Magnet product line offers you complete protection and care. Clean your hair in advance with the Micellar Cleanser to remove all the dirt. Then apply the deep conditioning Anti-Pollution Restoring Mask. It smoothes the cuticle layer and gives you silky soft hair. Finally, the Anti-Pollution Daily Shield Spray comes into play.
| | |
| --- | --- |
| Brands: | Revlon Professional |
| Product type: | shampoo |
| Requirements: | colour protection, Combing, Shining hair colour, Smoothness, UV protection |
| Hair type: | blonde, bleached hair, coloured, dyed hair, normal hair |
Links related to "Revlon Anti-Pollution Micellar Cleanser - 250ml"
Customer review for click&care: Revlon Anti-Pollution Micellar Cleanser - 250ml