Volumizing Detangling Conditioner (200ml)
26%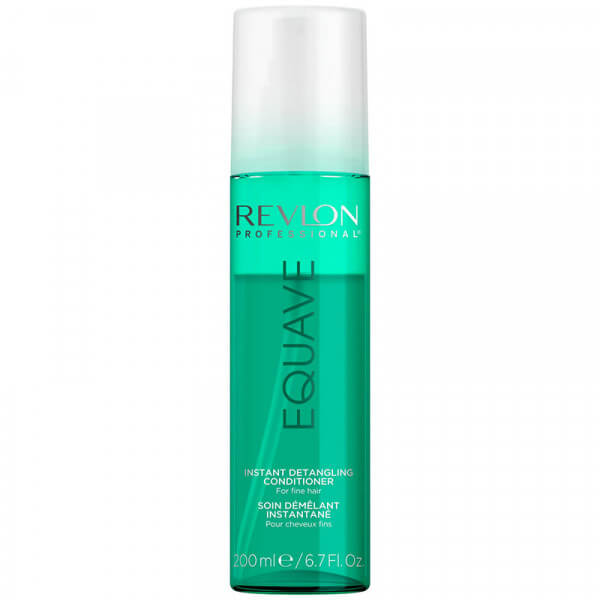 Price incl. VAT plus shipping costs
Basic price: CHF11.20 / 100 ml
Contents: 200 ml
Item number: SW15840
Available now 1–2 days (A-Post)
Volumizing Detangling Conditioner (200ml) The detangling spray conditioner from Relvon gives...
more
Volumizing Detangling Conditioner (200ml)
The detangling spray conditioner from Relvon gives volume and fullness. At the same time, it facilitates combing and loosens knots. The spray is applied to dry or wet hair and takes effect immediately. The hair is easier to comb and immediately gets more volume. The Spray Condtioner is particularly suitable for fine and thin hair. After application, the hair conditioner remains in the hair. The two phases of the spray conditioner give the hair care and protection. The Conditoner closes the cuticle of the hair. This locks important ingredients into the hair. The hair remains healthy and looks vital.
Advantages
facilitates combing
more volume and fullness
ideal for fine hair
refreshing fragrance
easy to use
with nourishing active ingredients
Application
Before spraying, shake the product well. Spray onto the hair from a distance of approx. 30 cm. Be careful not to apply too much of the spray conditioner to the hair. The conditioner should be distributed as evenly as possible. The conditioner can be distributed well with the help of a comb. After application, the conditioner is not rinsed out.
Hair type
The Volumizing Detangling Conditioner is especially for fine and thin hair. It gives volume and care.
Composition
The spray consists of two phases that have a particularly nourishing effect. Both are mixed by shaking before use. The spray has nourishing and volumizing ingredients.
Problem
Your hair is often knotted? When combing your hair, do you often pull out or tear off a lot of hair? You have little volume in your hair? You want a fuller mane of hair? You don't have time to wash out conditioner? You want a conditioner that is easy to distribute? You want your hair to be nourished? Then the Volumizing Detangling Conditioner is the ideal product for you.
Tip
The Volumizing Spray Detangling Conditioner is ideal for use after every hair wash. Depending on the condition of your hair, you may not need to use a conditioner at all. When using the spray conditioner, make sure you do not use too much. Using too much will weigh your hair down and make it hang heavy. To add more volume to your hair you can use a Root Lift Spray after applying Volumizing Detangling Conditioner. It gives volume and fullness especially at the hairline.
| | |
| --- | --- |
| Brands: | Revlon Professional |
| Product line: | Equave Instant Beauty |
| Product type: | conditioner |
| Requirements: | Combing, volume |
| Hair type: | fine hair |
Links related to "Volumizing Detangling Conditioner (200ml)"
Customer review for click&care: Volumizing Detangling Conditioner (200ml)