Bio Blow Out Medium Aufsätze (2 Stk)
30%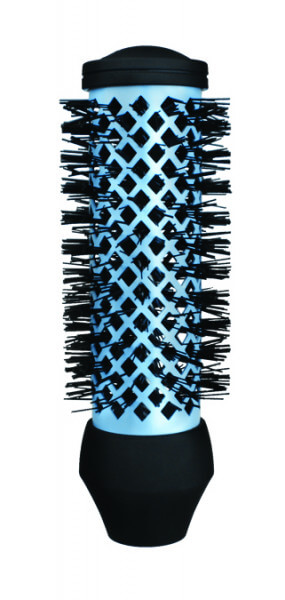 Price incl. VAT plus shipping costs
Basic price: CHF17.65 / 1 Stück
Contents: 2 Stück
Item number: SW16233
Available now 1–2 days (A-Post)
When it comes to hair style, Los Angeles is the most avant-garde metropolis in the world. This...
more
When it comes to hair style, Los Angeles is the most avant-garde metropolis in the world. This is exactly where all Bio Ionic products are developed by hair stylist Fernando Romero, including the Bio Blow Out attachments. They are the big novelty, because they ensure fantastic results and long-lasting hairstyles.
Advantage
2x brush head attachments
Hydrating Nano Ionic Technology
Colour change on cooling
Medium Size
Time saving
Removable from handle (sold separately)
Hair type
All hair types can benefit from these styling attachments. Medium and long hair will appreciate the ideal medium size, as it is perfect for styling curls, waves and much more.
Problem
Do you like styling your hair, but the process takes too long? Do you want to have the big novelty in the field of blow out? Are you tired of styling accessories that do not give good results? Do you want longer styling results by leaving the brush heads in your hair? Do you want to care for and protect your hair during blow-drying? Do you have a Bio Blow Out set that you want to expand? Do you want to let your hair cool down in the perfect round brush shape? The Bio Blow Out attachments ensure beautiful results and are incredibly easy to use. You can do a professional blow out yourself and surprise everyone with your hairstyle. Thanks to the removable handle, the attachments can be easily left in the hair, so that your hair can cool down in the style you want.
Composition
The Bio Blow Out brush heads are made of valuable materials that contain the Nano Ionic technology. The heat creates negative ions that break down water molecules so that they penetrate deep into the hair. These particles provide moisture and protect the hair. The blue roots become silver when heated and return to their original colour when cooled down. So you know exactly when the brush heads can be removed.
Application
These attachments are completed with the separate removable handles. Prepare your hair with heat protection and blow dry it up to 90%. Divide your hair into sections. Some hair clips can help you with this. Roll the hair around the brush as desired and then attach the attachment to the hair with a styling clip. Release the handle from the brush head, continue styling and let the brush heads cool down. When they are cool, take the attachments off and enjoy the perfect blow out!
Tip
The video shows you only one of the many hairstyles you can create. Styling has never been so easy! The tutorial uses Whisper Light Conditioning Pro-Dryer blow dryer, Bio Blow Out clips and StyleWinder curler to create amazing results.
| | |
| --- | --- |
| Brands: | Bio Ionic |
| Product type: | brush |
| Requirements: | curls, moisture, smooth hair, volume |
Links related to "Bio Blow Out Medium Aufsätze (2 Stk)"
Customer review for click&care: Bio Blow Out Medium Aufsätze (2 Stk)