Botanical Kinetics All Sensitive Cleanser – 150ml
30%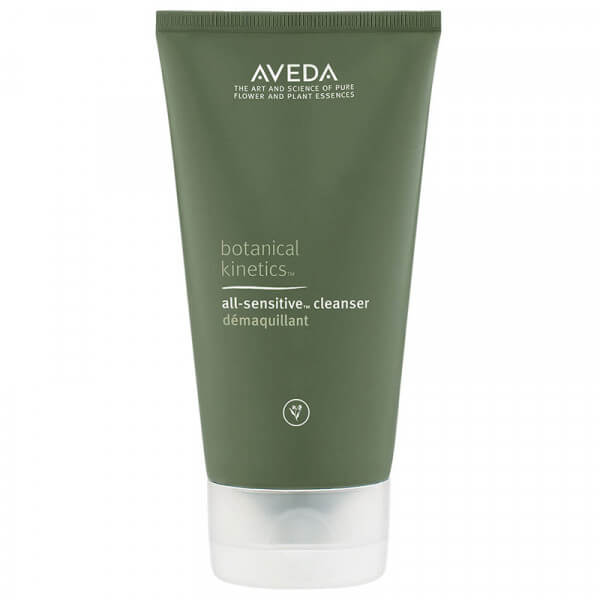 Price incl. VAT plus shipping costs
Basic price: CHF26.10 / 100 ml
Contents: 150 ml
Item number: SW22598
Available now 1–2 days (A-Post)
Botanical Kinetics™ All Sensitive Cleanser - 150ml The Botanical Kinetics™ All Sensitive...
more
Botanical Kinetics™ All Sensitive Cleanser - 150ml
The Botanical Kinetics™ All Sensitive Cleasner from Aveda is a light cleanser for the face. It removes the daily make-up and impurities that can be created. The product is ideal for sensitive skin and cleanses the pores in a very gentle way. It also removes unwanted environmental pollutants. The Cleanser is aroma-free and has been dermatologically tested. Clean your sensitive skin with this gentle cleanser and free it from excess deposits. With the aroma-free fragrance, you can combine any moisturiser you like. Let the result convince you and give your skin the care it needs.
Advantages
For all skin types
Daily applicable
Without animal testing
Removes make-up
Intensive cleansing
Opens pores
Skin type
The Botanical Kinetics All-Sensitive Cleanser can be used on all skin types. It is especially suitable for sensitive skin. The cleansing removes unwanted particles and leaves the skin with a silky surface.
Application
Wet your face slightly and then take a desired amount of the product and massage it in with circular movements. Then rinse off with lukewarm water and apply a rich moisturizer.
Problem
Are you looking for a cleanser that is not too strong and dries out your skin but removes make-up residue? Do you have very dry skin and never find the right product to clean your face? With this Botanical Kinetics ™ All-Sensitive Cleanser from Aveda you won't notice any dry spots after washing. It gently cleanses your face and moisturizes it enough.
Tip
In addition to this cleanser, you can ideally use other Botanical Kinetics products or combine several together. Let clickandcare.ch inspire you and find exactly the products you want and need.
| | |
| --- | --- |
| Brands: | Aveda |
| Product line: | Aveda Skin |
| Product type: | Facial cleansing |
| Requirements: | Cleansing, moisture, Smoothness |
Links related to "Botanical Kinetics All Sensitive Cleanser – 150ml"
Customer review for click&care: Botanical Kinetics All Sensitive Cleanser – 150ml